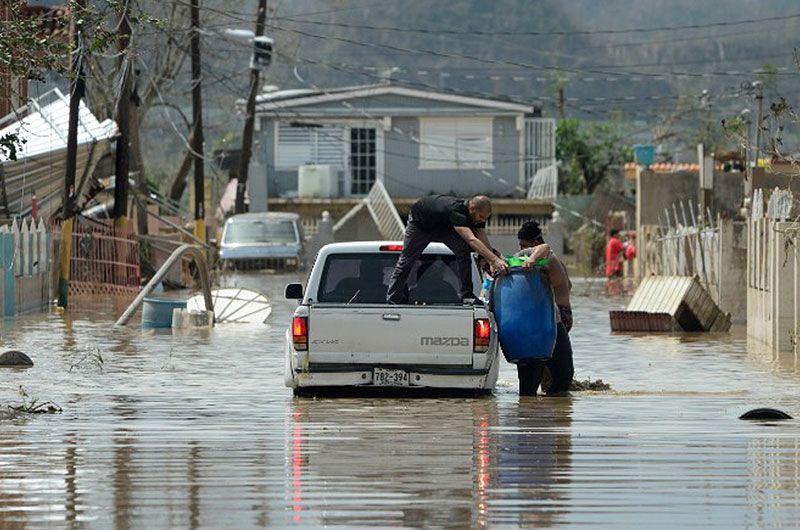 I published a post a couple weeks ago about the impact of our consumer product, Zello, on hurricane search and rescue efforts in east Texas and Florida. Since then, of course, Hurricane Maria tore into the Caribbean and wreaked havoc on a number of population centers, most notably Puerto Rico.
Maria's wind velocity far exceeded the two storms that hit the mainland US, and as a result the damage to Puerto Rico's communication infrastructure was much worse. Not only was electric power down across the entire island, but actual destruction of cell towers was extensive.
Zello - and ZelloWork, the version of our push-to-talk app for work teams - requires either a Wi-Fi connection or a cellular data signal supported by the device on which Zello is installed. Zello does not require a lot of bandwidth and can work even on older 2G cellular networks. But contrary to many rumors, Zello and ZelloWork do not work in the absence of any internet connection
In Houston and Florida, where the power supply to cell towers was uninterrupted, or the towers were able to run on backup power, Zello was a powerful tool for search and rescue. As I write this it appears that our app is playing a different role in Puerto Rico because of the spotty internet availability there.
In the wake of Maria, Zello is providing a link between volunteer Zello users in areas of Puerto Rico with power or cell service and mainland US friends and family members of people on the island. In some cases Puerto Rican Zello users are able to pass on inquiries. They also are acting as conduits for news and photos coming from other parts of the island.
As was the case with Harvey and Irma, we're gratified that we can be playing a role in the recovery from this latest natural disaster. Zello and ZelloWork are versatile communication platforms that are intended for a broad set of applications. We didn't build these products only with emergencies and disasters in mind, but we are very proud of part we've played in recent events.
As always, if you have any experiences of your own to share here, or have any comments to offer, please do so in the space below.