We had the privilege of working with the non-profit group, Pathfinders for Autism, and found it truly inspiring. Based in Maryland, Pathfinders for Autism, provides resources for autistic individuals and parents of autistic kids who need critical service providers. The organization conducts awareness campaigns throughout the year advocating for individuals with autism.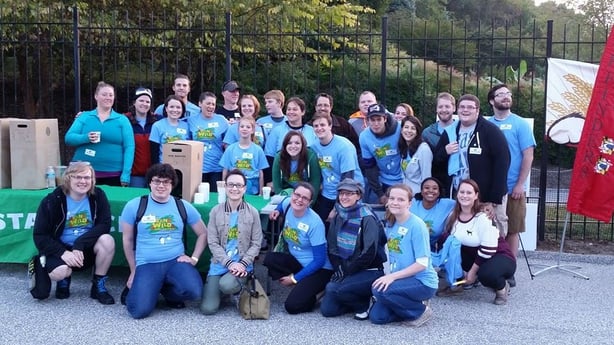 One of their biggest events is the annual "Run Wild For Autism" event held at the Maryland Zoo in September. Since the event is held over a vast area, coordinators require reliable communications. In the past, 2-way radios were used for communications, but they were very expensive and bulky to carry. Since the non-profit could only afford four 2-way radios for staff members, none of the volunteers could communicate with the staff or each other.

With the increased staffing needed for this year's event, the group realized they could not afford to add more 2-way radios and looked for a more affordable option. Luckily, a member of the group was using Zello in his work for a security company, and suggested Zello as an alternative. Instead of investing more money on costly radios, they decided to give Zello a try.
The staff downloaded Zello and created a "Pathfinders for Autism" channel. They purchased low cost Bluetooth headsets so they could hear better during the event. After a successful trial, they decided to abandon their radios and just use Zello on their smartphones. For the first time ever, they were able to connect all the staff and many volunteers on one network. Plus, they didn't have to lug 2 devices around anymore.
"Zello was a huge improvement...It was super accessible, very easy, affordable… I highly recommend it!" exclaimed Jennifer Hobbs, fund development associate. The event was very successful and raised over $52,000!"
Do you have a non-profit group? Then, contact us at sales@zello.com! Let's discuss how we can help your next fundraiser.