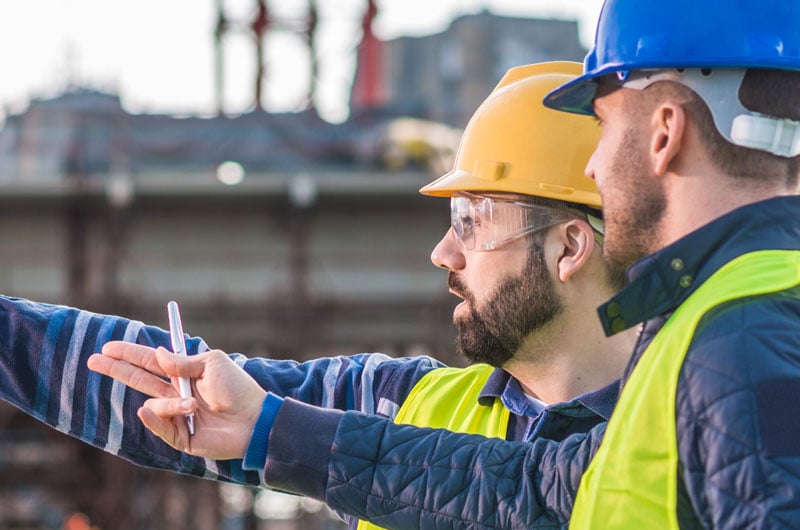 ZelloWork is our push-to-talk solution for work teams. It is a subscription-based offering, but we have always made it easy for newcomers to take it for a free test drive.
Today's breaking news is that we are expanding the ZelloWork trial program. In particular, we're making it more realistic and useful to the growing number of SMB and Enterprise organizations that want to evaluate our solution.
The new trial program includes every ZelloWork feature, including optional add-ons like Message Vault and Premium Maps. We want to be sure that anyone testing our solution comes away with an appreciation of all of its capabilities. Note that for organizations that become ZelloWork clients, these add-ons are priced separately.
We've also expanded the trial user count to up to 10 users. Previously the trial was limited to 5 users. This expansion came at the request of trial participants, who suggested that having more users would help them better understand how ZelloWork connects multiple groups or multiple locations, and how it deals with complexity.
Finally, the new trial program times out after 30 days. Note that small teams of 5 users or fewer who qualified for the previous indefinite trial are not affected by this change. They will continue to enjoy ZelloWork at no charge as long as their user count stays below the 5-person limit.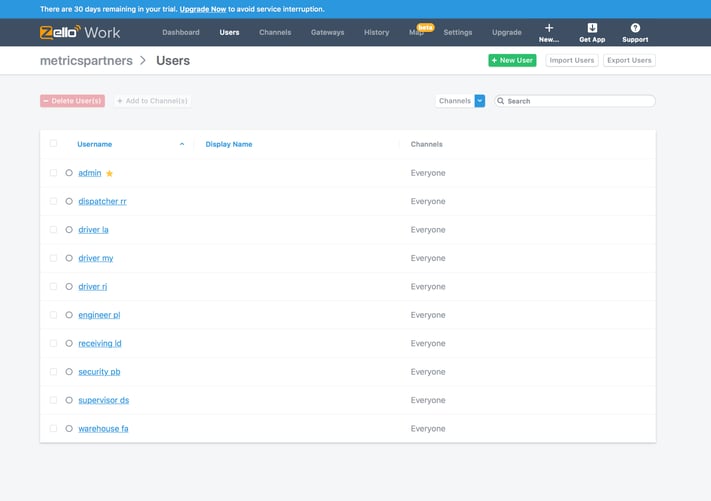 The new trial program supports up to ten users, for a more realistic test experience
Our new trial program is in place. If you go to Zello.com and register for a ZelloWork trial you'll have the option of adding up to ten users to your network. You'll also receive a new series of emails that guide you through the trial process with both strategy and best practices.
What do you think of these changes? As always, give us your thoughts in the area below.