In March of 2020, John McGehee, Vice President of Administration at Bud's Ambulance Service | Daley's Ambulance Service, was on the hunt for new communications solutions. Their teams often respond within a dense urban area along the Southside of Chicago. As the sole Advanced Life Support-level provider for over 110,000 Chicagoland residents in 12 municipalities, the communities Bud's works with are some of the most underserved in the country and rely often on Bud's and Daley's as a cost-effective Emergency Medical Services solution.
A Search for More Responsive Communications
The Bud's Ambulance team is busy, and they need their communications to be crystal clear. However, distance and urban terrain in the team's service area interfere with the radio signal that the team relies on, seriously decreasing sound quality or dropping the signal altogether when inside buildings. This can interfere with a first responder's ability to easily communicate with other responders or the dispatch center.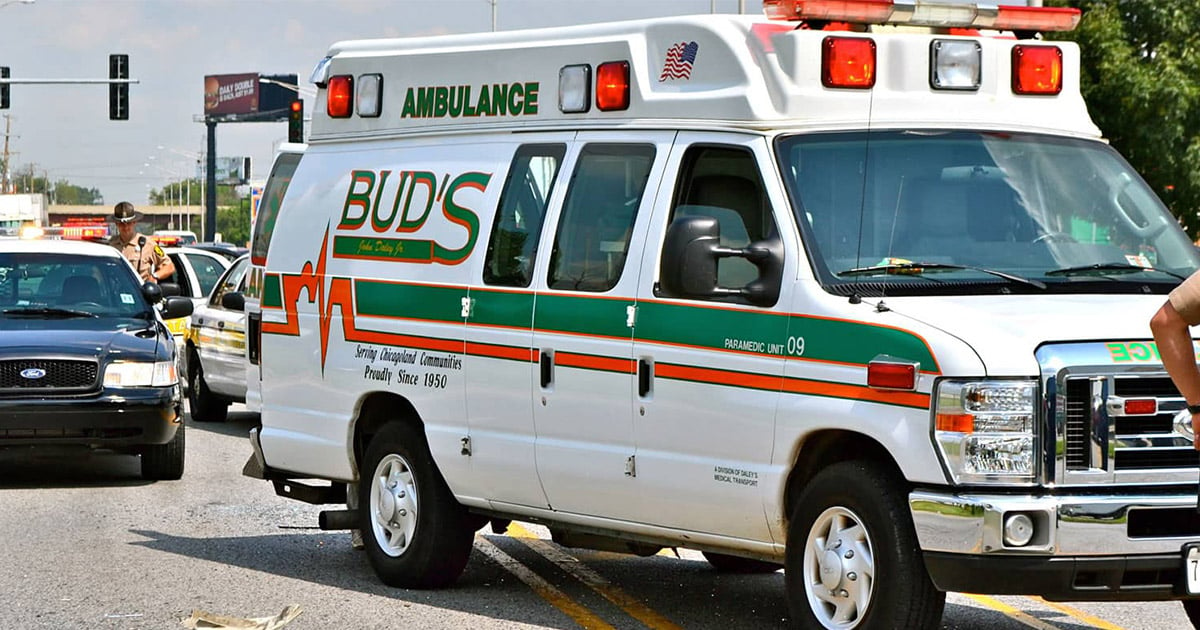 The western team in Joliet, IL also strained to communicate with their main office and dispatch center, located 38 miles away in Dolton, IL, well out of radio range. Using their previous system, when the ambulance crew heard the fire dispatch center put out a call on the radio, they had to pick up a phone and dial the Dolton office to let them know they were headed out. This cumbersome procedure cost critical time verses simply pressing the talk button with Zello. When McGehee heard about the Zello for First Responders program, he signed up and began to roll Zello out to the team.
Interference from tall buildings, distance and building interiors limited radio sound quality and range
Satellite office outside of radio range, necessitating the use of cell phones
How Zello Helped
Since switching to Zello, McGeehee and his team have seen significant improvements.
"The sound quality blows away any radio equipment we have," says McGehee. "You can't get that nice clear digital audio out of a radio unless you buy a very expensive radio system and put repeater towers in place to boost the signal."
The team has also taken advantage of the Emergency Alert feature, which allows first responders to send a 10-second automatically recorded audio clip and their GPS location to let dispatchers know they are in an emergency situation.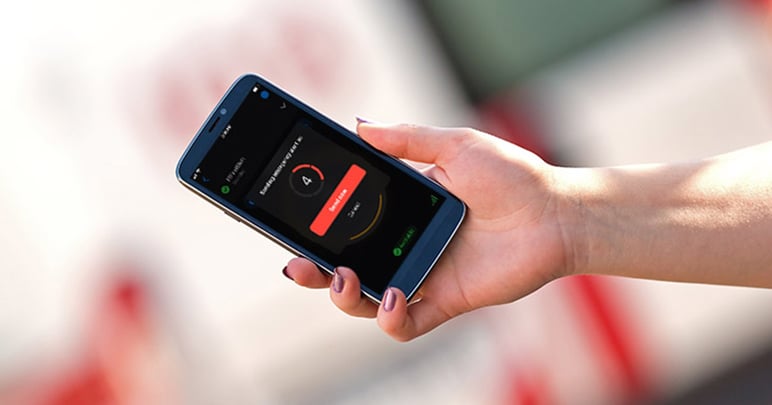 Communication with the Dolton dispatch center has also improved. Now rather than dialing a cell phone, they simply push-to-talk with Zello, taking advantage of the app's walkie-talkie features and use of cell and WiFi networks. The satellite center receives clear communications and can acknowledge receipt of key details about a response and information relayed from the 911 center.
Clear Improvements
McGehee and his team have enjoyed using Zello and plan to roll it out further in the organization.
"911 is all about communication," says McGehee. "For the person who's just been in a car crash, for the new mother with a child who's not breathing, from the time they call 911 until an ambulance responds on site, our goal is a six-minute response time. Any tools we can use to arrive at the patient faster will benefit the citizens of the communities we serve."
Better sound quality improved critical communications within and between first responder teams and dispatch.
Increased range allowed the team to communicate better with their satellite office and within a dense built environment.
Emergency alerts helped first responders discreetly record and send audio clips in urgent situations.
Learn how you can sign up your organization for the Zello for First Responders program today: