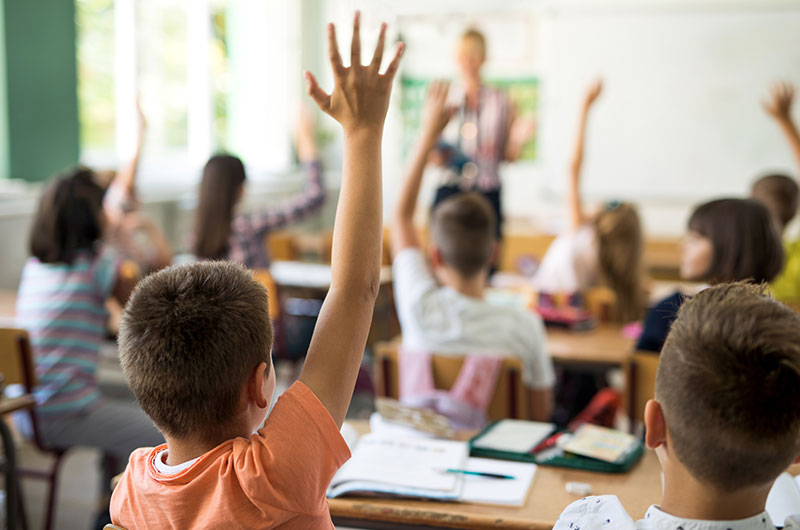 In the wake of the storms of September we've experienced significant growth in adoption of ZelloWork, our push-to-talk solution for work teams. We've been especially intrigued by the uptick in schools that have created ZelloWork networks.
It isn't surprising that schools would see value in a push-to-talk solution like ZelloWork. We already have a number of education-related clients. And the work environment at most schools is ready-made for ZelloWork.
There are clear and predictable lines of communication in educational settings. Administrators need to talk to teachers, and vice versa. Administrators and security or other personnel routinely communicate. Most of the time the conversations are one-to-one, but there are times, some of them critical, when group outreach is essential.
School employees are distributed around a campus or building. There sometimes are phones in classrooms, but teachers aren't always in their classrooms. Not all school personnel work in an office or classroom. And increasingly schools rely on parents and other outsiders for occasional help (in lunchrooms, on playgrounds, after school).
Virtually all of these people already have personal devices that support ZelloWork. Even volunteers can be expected to download the free ZelloWork app and be connected to the school's network and channels.
And with school financing under pressure, ZelloWork is an attractive solution. Schools only pay for what they use. When school is not in session - breaks and summers - ZelloWork can be suspended.
What's not clear is why schools are taking a look at ZelloWork in such great numbers after last month's hurricanes. I think it's because we got so much press coverage in the wake of Harvey, Irma and Maria, and that coverage drew the attention of school administrators. We know these people are eager to find ways to communicate quickly and clearly, particularly when there's an emergency requiring mass notification and action. I think they have been on their own path of discovery of flexible and inexpensive voice communication solutions and found what they were looking for in the ZelloWork hurricane coverage.
Are you employed in education? What is your strategy for both routine and emergency communication? We'd love to hear your own experience.