Zello is the leading push to talk app and business service for businesses with employees in the field, on the road, and away from the desk. It is a subscription-based offering, and it is easy for newcomers to take it for a free test drive.

The trial program includes every Zello feature, including optional add-ons like Message Vault and Premium Maps. We want to be sure that anyone testing our solution comes away with an appreciation of all of its capabilities. The trial user count to up to 10 users and times out after 30 days.
6 Reasons to Use the Zello PTT App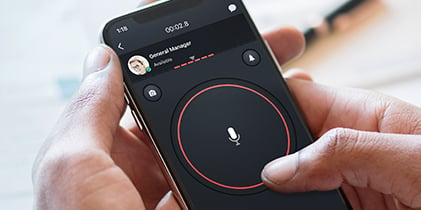 1. It's more than a walkie talkie.
Send real-time voice messages, texts, photos, locations, and alerts to a single contact or groups of up to 6000 active users.
2. It's device & network agnostic.
Use the mobile app on any iOS, Android, or Windows device with WiFi or carrier data. From smartphones to rugged devices, mix-and-match any device with any network combination.
3. It's a radio replacement and improvement.
Run the app in the background of any device, with better service than radios and no interference.
4. Messages are saved for convenient playback at any time.
Exchange messages in real-time or conveniently play them back from message history. Never miss another message.
5. It supports many languages.
Use any of 22 different languages on the top rated walkie talkie in today's app stores.
6. It's compatible with most accessories.
Use bluetooth buttons, microphones, headsets, and earpieces guaranteed to work with Zello now and in the future.

6 Reasons to Use the Zello PTT Service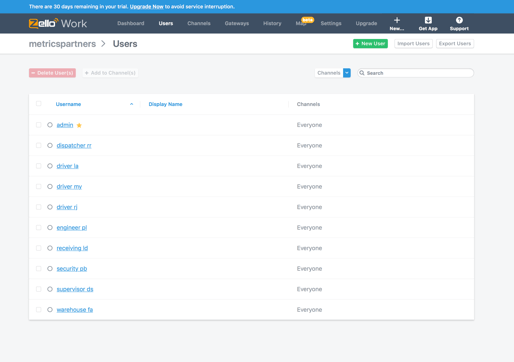 1. Easily add/remove users through any browser.
Customize channels, users, and settings to support the way you do business. Access via any web browser. Instantly upload users in bulk with a CSV.
2. Zello is a secure, private network.
Control who talks to who in your private network. All messages are secured by modern end-to-end encryption.
3. Customer Support is included at no cost.
Dedicated support representative assigned to your account. Onboarding and launch support available upon request. Support available 24/7.
4. Add on Premium Maps.
Location History and Live Location Tracking powered by Google Maps.
5. Add on Message Vault.
Central storage, retrieval, and playback of all messages, alerts, and images.
6. Add on Emergency Alerts.
Protect your employees by giving them an emergency button that sends their audio and location with high priority to an emergency channel.