Zello, our push-to-talk solution for work teams, has seen a lot of adoption by waste management organizations recently. We're delighted to have them as clients, of course, but we're also interested in why they've chosen Zello. What we're finding is that waste management organizations have much in common with the other transport and logistics companies we work with.
It comes with a mobile app.
First of all, our waste management clients have chosen Zello because it includes an app. Like everyone else, waste management is moving to standardized technology platforms. Smartphones and tablets support side-by-side apps that have replaced old monolithic applications. These devices can be carried when appropriate, and permanently installed in or on the truck when necessary. And app environments are flexible and easier to manage.
As for app-ready devices, we find that organizations that don't require a lot of software in the cab often prefer a so-called BYOD - "bring your own device" - policy. Platform-agnostic apps like Zello are ideal for these organizations, because it runs on the devices their drivers and crews already use.
It has many advantages over radios.
Zello is a compelling option for organizations that are moving on from 2-way radios. It has a short user learning curve, like a walkie talkie. But its capabilities far exceed radio's.
Our app supports unlimited channels, so there's no limit to the group connections that can be pre-configured. Zello stores all of a user's messages on their device, which means missed messages are a thing of the past. In addition to supporting voice communications, Zello lets users send text messages and photos. And it can use both wi-fi and cellular data signals, so issues of signal loss and driving out of range largely go away.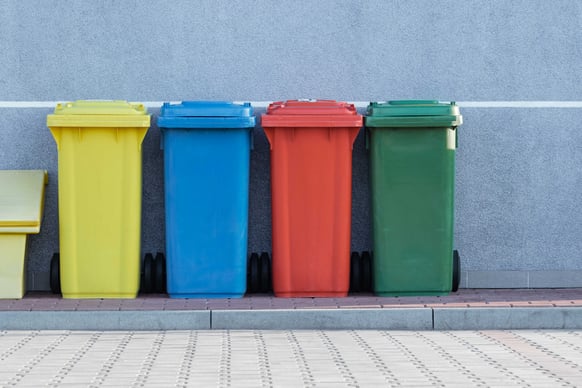 It improves the customer experience.
The day-to-day realities of waste collection and management also drive a lot of Zello subscriptions. After all, this is a highly competitive segment,, with many thousands of private and public players. Customer switching costs, particularly on the commercial side, are low, and customer satisfaction is a huge business driver.
What this means is that waste collection crews have to deal with frequent route exceptions and customer requests. Dispatchers need to be in frequent contact with drivers, and these connections need to be efficient and effective. One or two taps on a Zello screen can connect a dispatcher directly and instantly to a particular driver, to a group of drivers, or to everyone.
It also improves the driver experience.
Finally, safety is a big driver of Zello adoptions. Waste collection trucks are big and dangerous. Drivers are subject to statutory and regulatory measures that govern their behavior behind the wheel. As a rule, driver/dispatcher connections have to be non-distracting and hands-free. Zello's single button push operation and large catalog of hands-free accessories add to its appeal.
We'll be telling this story at the Municipal Waste Management Association Fall Summit in Louisville KY in mid-October. It's a premier
gathering of both public and private waste executives with a focus on technology and strategy. In the run up to this event I'll be sharing more about why we're so enthusiastic about the waste management industry's technology direction.