The Problem: "We need a flexible, push-to-talk app & business service"
Equipping hotel staff with traditional walkie talkies is so expensive. And good luck finding the same make and model five years down the road. If you're looking to upgrade, you might as well drop 20 grand on brand new walkie talkies for your staff. Rinse and repeat every few years -- ouch.
What are GMs supposed to do?
Thompson Seattle Hotel was in the same spot. With over 150 rooms and a growing staff, the price of keeping everyone connected was starting to seriously kill the business.
They needed both wireless and wired accessories in order to support all departments. The engineering crew used wireless headsets to be hands free, while the housekeeping, food & beverage, and front desk required a hard-wired option. Whatever solution they adopted had to integrate all communication aspects of the hotel's operations to provide top tier customer service (and get top tier customer reviews).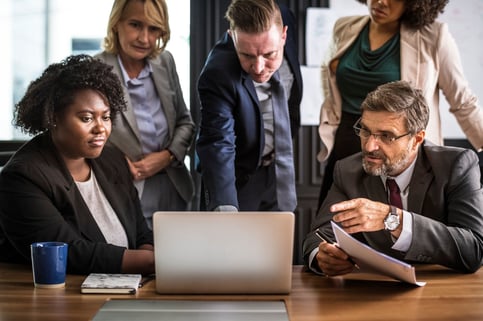 Modern Walkie Talkie Apps for Hotels
The hotel's engineering group became interested in "push to talk apps" -- these are basically smart device apps that work on your staff's own devices but that you can control from the web. With their already existing Wi-Fi network, they used a ptt app to convert smart devices like iPods into radios with multiple channels. It only cost a couple of bucks per person.
The IT Manager at the hotel teamed up with one of our hardware partners, Pryme, to create a unique line of wireless products specifically designed for their use. They loaded Zello on their devices and were off to the races.
Thompson Seattle, like most hotels, never stops looking for ways to improve its guest experience. We all know that better customer services means high reviews and ratings. We work with hotels like Crowne Plaza, Doubletree, Embassy Suites, Four Seasons, Hampton Inn, Hilton, Holiday Inn, Hyatt Regency, Marriott, Ritz-Carlton, Sheraton Grand, W, Westin, & Wyndham -- to get their staff connected, replace their radios, and give them a central way to manage their team.
Check out this case study about the W if you're interested. (Or just click below.)