You spoke, and we listened! One of the most popular feature requests from our customers is to add ways for their users to customize Zello. So, we are happy to announce the introduction of NEW profile pictures to Zello Work!
Account administrators can now optionally allow their employees to upload profile pictures associated with their usernames. When other users see these profile pics, they will immediately know who they are speaking with at a glance.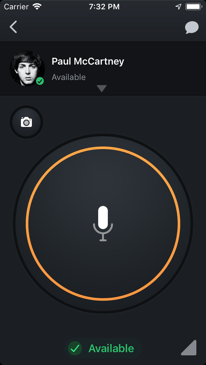 Why Users Love Profile Pictures
1. Save Time & Energy
We are always striving to make Zello easier to use, so that you can save time while getting work done. Since facial recognition is faster than squinting and reading, profile pictures make our push-to-talk app even easier to navigate. Glancing at a profile picture can save you seconds each time you look at your device, and those seconds add up!
2. Help New Employees Learn Names
One of the hardest parts about starting a new job is learning everybody's name. But now imagine that every time you use your device to contact someone, their face shows up crystal clear! Zello profile pictures are the fastest way to help new employees learn who's who in your mobile workforce.
3. Personalize Zello & Express Yourself
Everyone loves customizing what's theirs, when they can. With a sense of ownership, people invest and care more deeply about their work and the tools they use to get it done. Zello users can personalize their experience in our push-to-talk app with profile pictures and themes, which are just a couple small things that can make a big difference.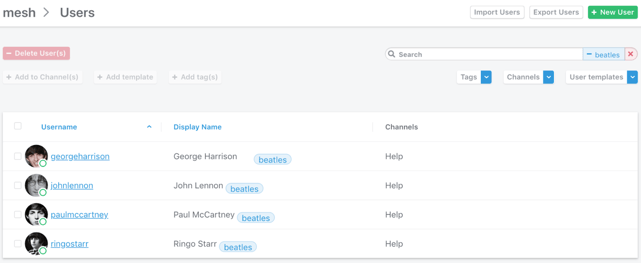 How to Enable Profile Pictures
Profile pictures for Zello's push-to-talk solution are available for all Zello Work customers free of charge. It is enabled automatically for customers who sign up after May 21, 2019. Customers who joined Zello before then will need to manually enable Zello profile pictures from their management consoles.
To enable (or disable) profile pictures for your users, sign in to your admin console and go to Settings > Common > General. Then toggle the button next to "Allow profile images to be assigned and displayed."

It's as easy as that!
Recap of Zello Work Profile Pictures
Admins can optionally allow users to upload profile pictures.
Find the feature to enable/disable in Console > Settings > Common > General
Great for saving time & energy, helping new employees learn names, and personalizing your Zello experience.
Don't wait to sign up now for a trial of Zello, the leading push-to-talk solution for mobile workforces! Click below: