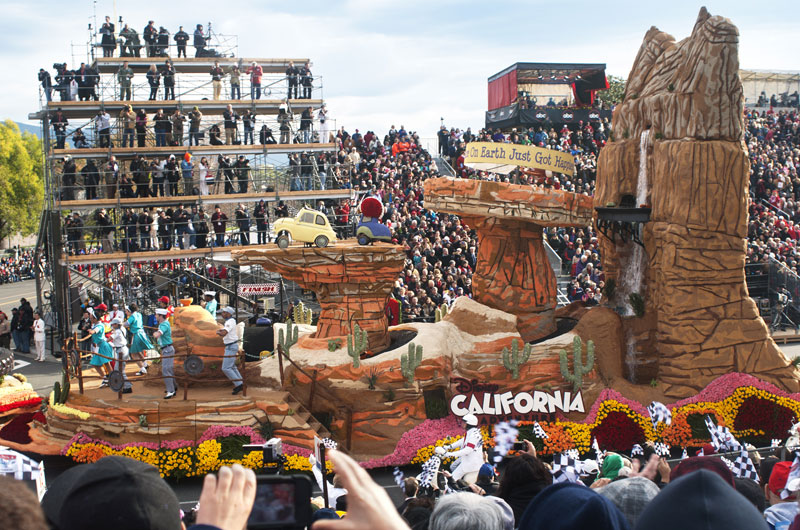 Events and conference sponsors are migrating from radios to modern, versatile push-to-talk apps, and this has created a lot of opportunities for ZelloWork. But we're especially proud of one of our newest clients.
The Pasadena Tournament of Roses hosts the annual Rose Parade, an iconic American event. I'm no spring chicken, so I can proudly say that I've watched a substantial fraction of the nearly 130 parades. It's a great, very large scale, very professional production. And the Tournament of Roses has selected ZelloWork as their staff and volunteer communication solution!
Much of the success of the annual Rose Parade is due to the dedication and preparation of the event's 1,000 or so volunteers. These are people who have to be prepared to assist attendees, answer questions, act as the eyes and ears of the hosts and, sadly, help manage emergencies.
Push-to-talk radios have been the volunteers' traditional communication platform, but they are expensive to acquire and maintain, and their learning curve is also steep, particularly for volunteers.
By contrast, the Tournament of Roses liked the ease of use of the ZelloWork app, and the versatility of its Channels and User Roles. These two features combined make it easy to create a voice solution whose operation is transparent and efficient, even for non-technical users. And the cost of ZelloWork is small compared to radios.
We are really excited to be associated with such a classic - and classy - event. And obviously we're proud that we were able to meet the rigorous demands of the Tournament of Roses. Look for ZelloWork in the crowd shots in January!
By the way, the Tournament of Roses is stepping up its technology game on a lot of dimensions. Here's some great coverage of changes that are coming to the event.
As always, let me know your thoughts below...