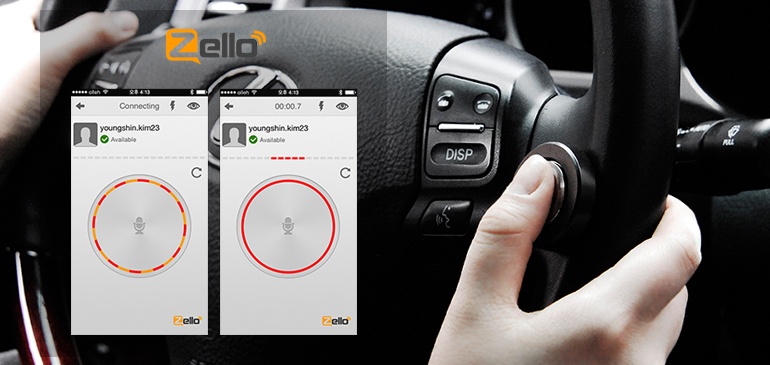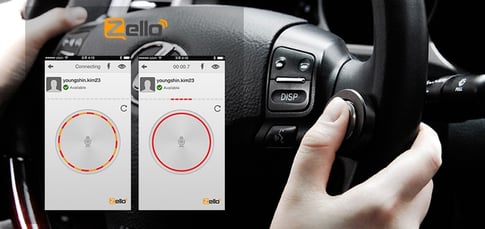 Most people will agree that distracted driving is dangerous and people should not engage in it. But the fact remains that many people, especially teens and young adults, continue to ignore the dangers because they think "it will never happen to me."
Without doubt, the single biggest cause of distracted driving is texting while driving (TWD). Here are 4 sobering facts about the dangers of TWD taken from a 2012 study done by the National Highway Transportation Safety Administration (NHTSA):
Texting while driving is 6 times more dangerous than driving while intoxicated
TWD is the leading cause of teenage auto fatalities. On average, 11 teens die each day
Texting drivers are 23 times more likely to crash than non-texting drivers
TWD was responsible for 1.3 million crashes in 2011, or 23% of all automobile collisions.
By using Zello with a hands-free device such as the CodaWheel wireless button, you can greatly reduce distractions while driving. The process is simple. Install Zello and get your family and friends to install Zello. Pair the CodaWheel to Zello and mount the CodaWheel on your steering wheel. Connect to the person or group (channel) you want to talk to and then press and hold the CodaWheel to talk. There's no need to take your eyes off the road, handle the smartphone, or dial a number. Additionally, your conversations are real-time, recorded, and the sound quality is clear.
With Zello, unlike voice-activated systems like Siri, you don't have to deal with misunderstood commands, training the system, or the frustration of repeating commands. Zello uses your voice, the best communicator available. When used with the CodaWheel, Zello allows you to easily chat with friends and family without endangering yourself or other drivers.
If you are a parent and want to ensure your kids aren't tempted to text while driving, insist they use Zello with a CodaWheel or other hands-free device. It will give you peace of mind and, who knows, they may even prefer Zello over texting because it's faster and fun to use. Because Zello is free and doesn't use any plan minutes, it's also cheaper than texting or phone calls.
So give Zello with CodaWheel a try and see how it can make your commute a safer and more pleasant experience. For more information about the CodaWheel and other Zello certified hands-free options, see http://zello.com/accessories.