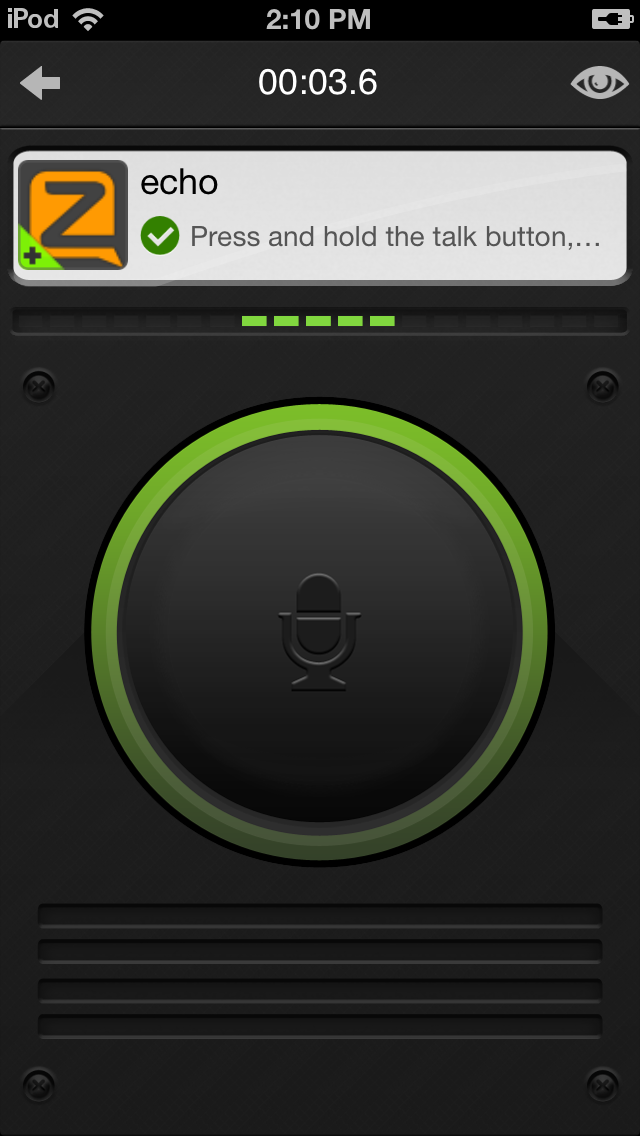 Whats new for Zello+
Out with the new in with the old
Did you miss the original black Zello Talkscreen, or did you like the new re-designed one. Doesn't really matter, because now you can have both. Zello+ now supports changing the look using themes. You can switch between light and dark, look for even more choices in the future. We might even let you create your own custom theme.
Changing the theme
Select 'Settings' from the navigation menu, then press 'Visual theme'. This takes you to the 'Customize theme' view. The name of the current theme isdisplayed, press the indicator to choose a theme from the Zello servers.
Now you have the 'Classic Talk Screen Dark' theme installed.
What other themes would you like to see? Purple, lime green, Hello Kitty :)
What's new for Zello and Zello+
Quick access to configuring 'Trending channels'
Trending channels are set to 'Filtered' by default. Press the wrench to access the settings for trending channels. To get the full list of trending channels select 'All'
Blocked channel users
Have you ever wanted to know who blocked somebody from a channel? Zello now shows which moderator blocked a user. This information is also saved to your history feed.
Improved 'Contact requests' handling
Do you get a lot of contact requests? Do you wish there was a way to decline or block them all at once? We did too, so now you will find two new buttons on the 'Contact requests' view to either block or decline all the requests at once. What's the difference between blocking and declining you ask? If you block a contact request you will never see another request from that user again (unless you unblock them). If you decline a request you won't see a request from that user unless they 'Resend' the request.
Turn off history
There is also an option to turn off history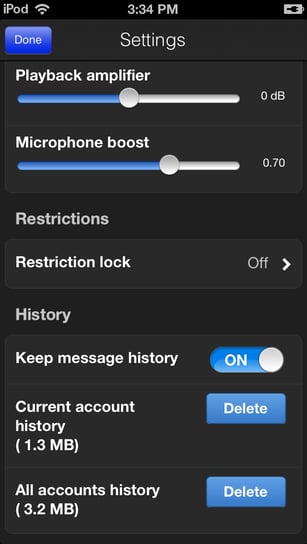 We also fixed a bug with interruptions in Zelect channels. Plus a number of other bug fixes.
Zello on