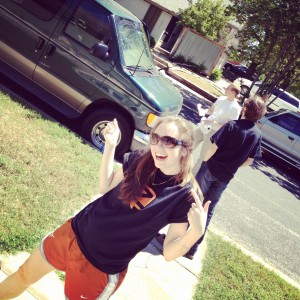 That's right, the Zello team was in Austin this weekend! After working from offices in Dallas, Austin, Palo Alto and St. Petersburg, six team members finally came together last Thursday with one goal in mind...
Keep Zello Weird.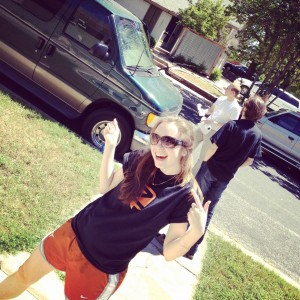 We got off to a good start by piling into our Fearless Leader's 12 passenger van and staying in a funky house (fondly called "The Zello Commune") in a neighborhood close to UT.
In all seriousness, the weekend was well spent. Highlights include:
1. New features coming soon! While in Austin, the team made decisions about which to include in the next few releases. Coming soon: ability to rename contacts and (by popular demand) a Nextel-style alert feature that plays before incoming messages.
2. Wait, there are two Zello's?? We discussed how to clarify the difference between our free app and our paid upgrade called "Zello@Work." The paid version is a favorite for businesses replacing Nextel. Look for a blog explaining more later this week and future changes making the link between the apps more seamless.
3. Not feeling the love: Since our iOS app came out we have been thrilled to see a surge in enthusiasm from our (always wonderful) user community-- which is why we were mystified to find that, as of Saturday, we have a sobering 25 reviews posted in the App Store. This crushes our souls.
To keep them from being further crushed, please review us in the App Store right now. Even if you reviewed Zello when it first came out for iOS, the count starts over with each new release. Again, review us right now!!
We'll share more results from our trip in future blog posts. For now, let it suffice to say that we spent the rest of the weekend: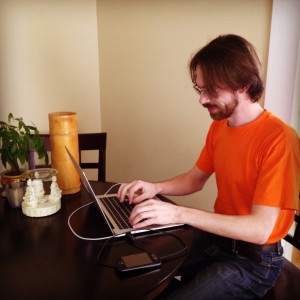 coding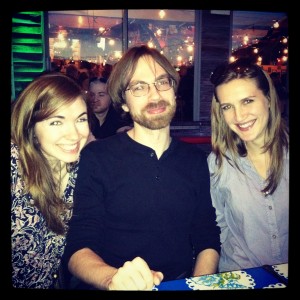 bonding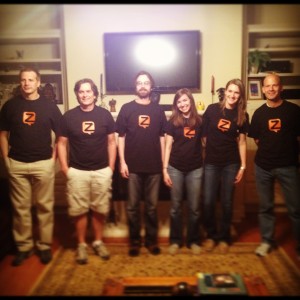 and matching.
All in all, a great weekend.
Where did all these hip photos come from? Zello is on Instagram! Follow us (username ZelloMe) or look for pictures on Facebook and Twitter.