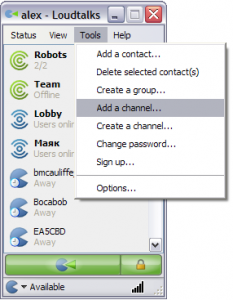 The most recent update of Zello Lite introduces new important feature -- public talk channels. Public channels are open conversations between Zello users, where as many as 100 people can participate at once. The concept is somewhat similar to Skypecasts, which were offered by Skype until discontinued in 2008.
Public channels are useful to:
Meet the new people from around the world
Discuss a topic with like minded strangers
Share and receive updates on important time-sensitive information (traffic situation in your area, stocks market etc)
Broadcast your status updates to interested followers (yes, like twitter)
Learn a new language
Connecting to existing channels
1. Use menu Tools > Add a channel...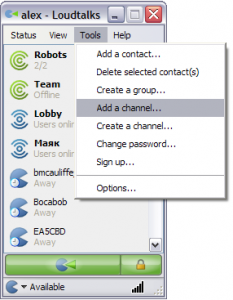 2. Enter channel name or the keywords (you can try 'lobby' or 'support') and press Next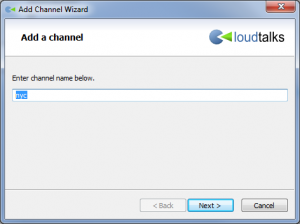 3. It'll show the list of the channels found. Click on the desired channel name to select it and click Next

4. After confirmation screen the channel will appear in your contacts.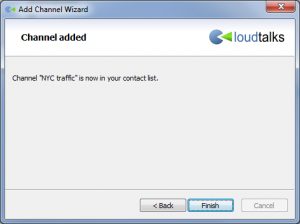 5. To talk to the channel, select it in the contacts and use PTT key as usual. Please note that some channels may be "read-only".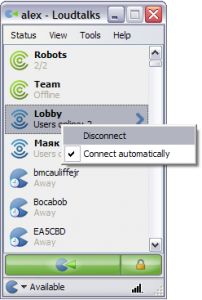 6. Use right-click on the channel name to Connect or Disconnect the channel or setup Auto-connect, when you log in.
7. If you want to delete the channel from your contacts you can use Tools > Delete selected contact(s) menu command.
When receiving a message from a channel both user name and channel name are displayed. In Zello history you can use context menu on the incoming message to add the user who sent it to your contacts with one click. We are building the directory of the channels available to make the discovery easier.
Creating and managing your own channel
Have something interesting to share with the world? You can create one or more channels yourself!
1. Use Tools > Create a channel... menu command.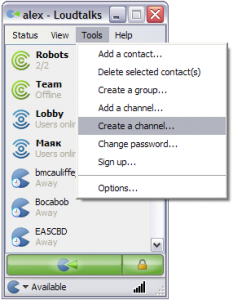 2. Name your channel, add description, select the channel type and click Next.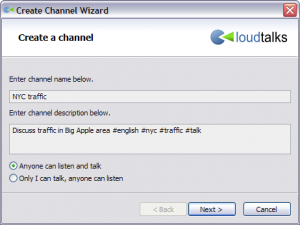 It's very important to write a good and detailed description -- the keywords it includes can be used by others to find your channel. Include the language of your channel, and its location (for location-sensitive information) into description. You can either allow anyone to talk on the channel or make it broadcast-only so you can talk uninterrupted. In the later case you may want to create another channel specifically for comments and mention it in the main channel description.
3. If the channel name is available, it'll be created, added to your contacts and available for others to join.
4. The person who created the channel becomes channel administrator and have additional functions available in the context menu on incoming message in the history.

To fight abuse the channel admin can block any user from accessing the channel (or unblock the user previously blocked).
Hope you'll enjoy the new feature! It's still an early version of it so please share your suggestions and feedback -- either in comments here or via 'support' channel in Zello Lite.